Mobile Misting Cooling Fans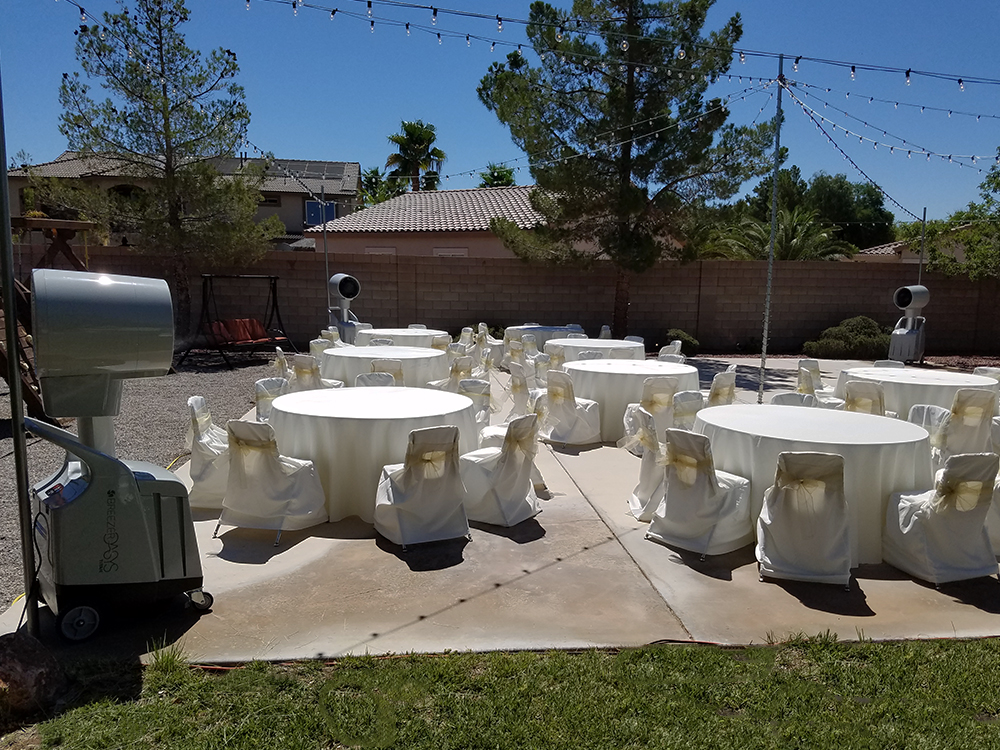 We provide the cooling you need for any event you have. Our "Mobile Misting System Cooling Fans" are engineered to drop the temperature up to 27 degrees cooler in a 3,000 square foot outdoor area. The Mister makes any outdoor or indoor event in Las Vegas pleasant for guest and customers. Mobile Misting delivers the Mobile Misting Cooling System to your location and picks up the Mister the same day or following day. There is no need to worry about running hoses… the system is containerized which makes it safer to use in public areas.
We conveniently service the Las Vegas Valley and are available for demonstrations. Interested in buying one of our great Mobile Misting Fans? We also have units available for sale. click here for a quote.
Great For
Indoor/Outdoor Events
Pool Areas
Cabanas
Restaurants
Backyards
Weddings
Parties
Mixers
Festivals
Sporting Events
Theme Parks
Warehouses
Garages
Hangers
Construction Areas
Stables
And More…